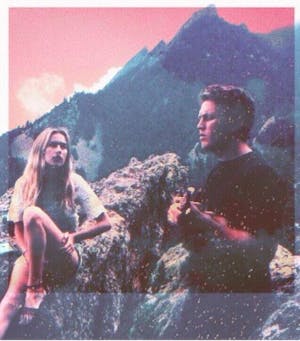 Iris and The Shade
B and the Hive
$5.00
Tickets At The Door
Iris and The Shade, B and The Hive & Royal Laundry at The Wayfarer
If Stevie Nicks and Jack Johnson had a love child, that would be a good way to describe the beginnings of their musical sound as Iris and the Shade. Encompassing a singer-songwriter, folk, indie-rock vibe, you'll hear raw, acoustic songs as well as full band tunes.
Sometimes truth is stranger than fiction. I saw a beautiful girl walking my way and stuck my leg out to trip her and she reacted with trying to hit me back in the "huevos". I drew a Stussy "S" on her arm, she wrote her phone number and after a few dates & karaoke, we fell in love in The Blue Room (first EP). We slept on a tarp for 2 weeks painting my walls blue in honor of my idol-grandpa who passed away and had blue room walls. That was the beginning of our musical journey. . .
In 2017 they met Matt Costa at his show who heard their music and offered to produce their new songs. "It was a dream come true, as cliche as that sounds. We went to his house and it was so surreal, a trip. He helped us make some of our most magical songs".
*New songs coming soon, such as "Make Me Clean" (releasing Oct. 12th) which they feel may be one of the best songs they have ever written and gotten produced. Other unreleased tracks such as "Jessica's Song" brings a sunny shine day into your mind as well as with "Mr. Roads", a deep resonating melodic rhythm that will take you back to the 50's era.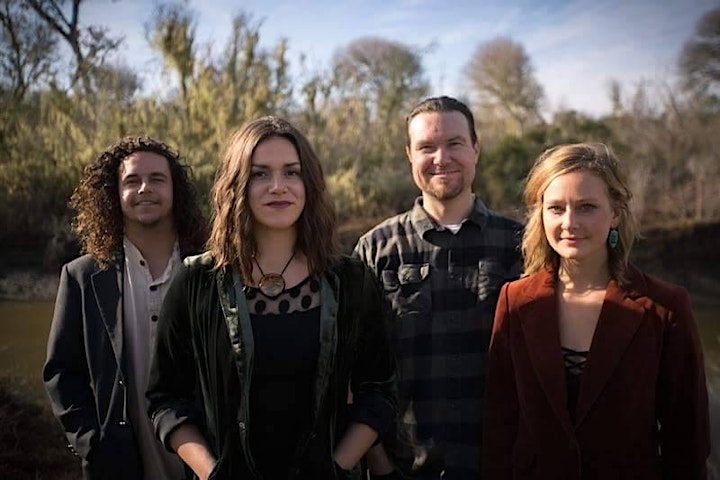 B & the Hive have been captivating audiences for the past several years with their dynamic performances, undeniable intensity, and intoxicating sound spanning multiple genres. Led by the stunning vocals of Brianna Lee, B & The Hive create music straight from the heart served up with intensity, blending the sounds of Rock, Indie, Pop, and Soul.

"Lead vocalist, Brianna Lee, displays mesmerizing depth in each heartfelt ballad and airy rock tune." - The Bay Bridged, SF

"Be prepared to get goosebumps." - KC Turner Presents, SF

The band is comprised of lead singer & songwriter Brianna Lee on Vocals/Guitar, co-songwriter and producer Josh Barrett on Bass, Hannah Joy-Brooke on Keys and Backing Vocals, Hayden Gardner on Drums, and Eric Novak on lead guitar.

Consistently touring, the band has been opening for world renowned artists such as The Goo Goo Dolls, Alanis Morrisette, Chris Isaak, Elvis Costello, Lucinda Williams, Ben Harper and many more. Their engaging live performances have put them on the bill at some of the top venues on the west coast including the Great American Music Hall, Bottle Rock Festival in Napa, Vina Robles Amphitheater, Whale Rock Music Festival, Hotel Cafe, and The Mountain Winery.

Venue Information:
The Wayfarer
843 W. 19th Street
Costa Mesa , CA, 92627