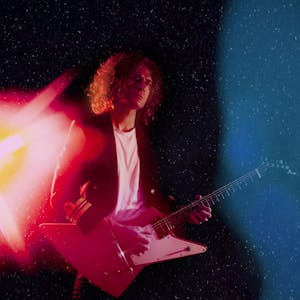 Keuning
Sweet Nobody, The Jacks
$15.00
Tickets At The Door
Keuning w/ The Jacks & Sweet Nobody at The Wayfarer
More than 17 years have passed since Iowa transplant Dave Keuning placed an ad in the local Las Vegas Weekly looking to form a band, mentioning Oasis as one of his faves. An eager 20-year-old named Brandon Flowers, who shared Keuning's love of groups like New Order and the Cure, answered it, only to have Dave promptly hand him a TASCAM-recorded four-track demo of "Mr. Brightside." The result was the formation of The Killers, who have released five consecutive chart-topping albums and toured the world thanks to a songwriting partnership which molded such hits as "Somebody Told Me," "When You Were Young," "Read My Mind," "A Dustland Fairy Tale," "The World We Live In" and "Spaceman," among others.
"Brandon was definitely the best one to respond," laughs Keuning, who, while still officially a member of The Killers, hasn't been a part of the touring band since performing with them at Lollapalooza in Chicago last August, choosing not to follow the group for the Wonderful, Wonderful World Tour which ended this past September. "That decision was one of the hardest I've had to make in my whole life," admits Dave. "On the other hand, I knew I just couldn't do that amount of touring, nor ask them to cut down on the dates."
Up until that Lollapalooza show Dave was the only other Killers member other than Brandon to have played at every Killers show since its first gig in early 2002. Burnt out from touring and wanting to spend more time with his 13-year-old son, Keuning is now the name for the music created by Dave in his San Diego home studio, taking hundreds of voice memos he's stockpiled while on tour and starting to turn them into songs.
Prismism is the result, a collection of 14 tracks – with all the instruments, save some drum parts, played by Keuning himself – which, like the title says, sees things from all sides, focusing on details without missing the big picture, a Picasso's-eye view of life's Faustian bargains, Sophie's choices and existential conundrums. It's no wonder Dave includes shots of books by noted philosophers like Sartre and Foucault in his video for the harrowing title track, reliving a jealous temper tantrum in reverse, as the wanton destruction – shattered LPs, broken wine bottles and ripped-up pillows spewing feathers – miraculously fixes itself. If only humans could heal as easily.
Prismism examines our basic relationships and interactions, with family, friends and co-workers, how one can feel trapped by their surroundings, as well as those that rely on them, emotionally and/or professionally. It applies to Dave's difficulties in reconciling his domestic and career choices and finds the solution in the very thing that brought him here in the first place – the music.
Combining both acoustic and electric guitars, as well as a longtime fascination with keyboards and electronic music – which he wasn't allowed to explore as much as he would've liked in The Killers – Keuning has created a psychic diary that allows us to connect the dots and learn what brought him to a career crossroads.
"Got restless legs/And a restless heart," he sings in "Restless Legs," one of two songs accompanied by self-produced videos he will release digitally before the album comes out in early 2019.
"The lyrics speak for themselves," says Keuning. "That's just what came pouring out of me. It was all I could think of… No other subjects came to mind. It was all I had. The beauty of the words is they're open-ended enough that you can relate them to your own situation."
When he first began writing and recording, Keuning had no plans to sing, but finally decided to take the plunge.
"I never wanted to be the singer in The Killers," he insists. "And I don't care if people don't believe me. I've definitely had those thoughts, but I can honestly tell you ever since I picked one up at 14, all I ever wanted to do was play the guitar."
With idols ranging from Angus Young and Keith Richards to Michael Jackson, Keuning's music reflects that eclectic musical palette. Synth-infused tracks like the title song and the techno- squiggles of "Pretty Faithful" share space with acoustic guitars and big beats ("The Queen's Finest," "Gimme Your Heart"), "Mr. Brightside"-style electric rock guitar riffs ("Broken Clocks"), a stylistic nod to New Order ("If You Say So") and even an EDM/pop hybrid (The Edge-style melody of "Stuck Here on Earth").
"We are numb/To all these things we can't control" "Hope and Safety"
"In a way I'm embarrassed it's taken this long to put out my own music," admits Dave, who began by writing "Stuck Here on Earth," which spurred him to keep going. "The fun was seeing it grow from an idea into a finished song," he says. "And then I was just curious to see where it would take me. And I was pleasantly surprised by the results."
And while he had grown tired of the long stretches away from home touring with The Killers, Keuning is anxious to play his new music to his fans, though they shouldn't necessarily expect him to perform any of his old band's songs, at least not right away. Even if he reserves the right to change his mind at any point. "Seems I'm damned if I do, and damned if I don't," he admits.
"Help yourself/Make things right/So recklessly" "Prismism"
Don't call Keuning a "solo" project. Although Dave played most of the instruments he is open to enlisting new players and exploring new collaborations, John JR Robinson whose drum credits include Michael Jackson's "Rock with You" and Madonna's "Express Yourself " just to name a couple of his many credits played on "The Night," Mark Stoermer played some keyboards on "Pretty Faithful" and Seth Luloff played drums on half the album. In the end, he is trusting his talents to point the way to the future.
While admitting he's still actively sending in song ideas for the next Killers album, he wonders if perhaps some of his new music will catch their ear. "But there's no stopping me now. I'm going to pump out new music for the rest of my life, for audiences big or small, Killers or no Killers. Now that I've got a taste of how enjoyable this is."
Prismism: it's all how you look at it and listen to it, but one thing's certain: Keuning's here to stay.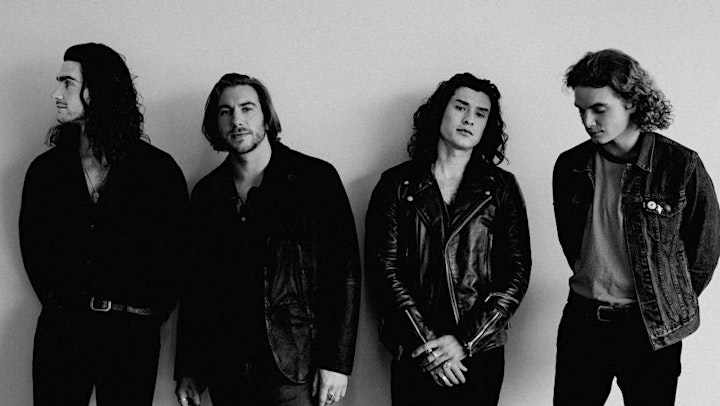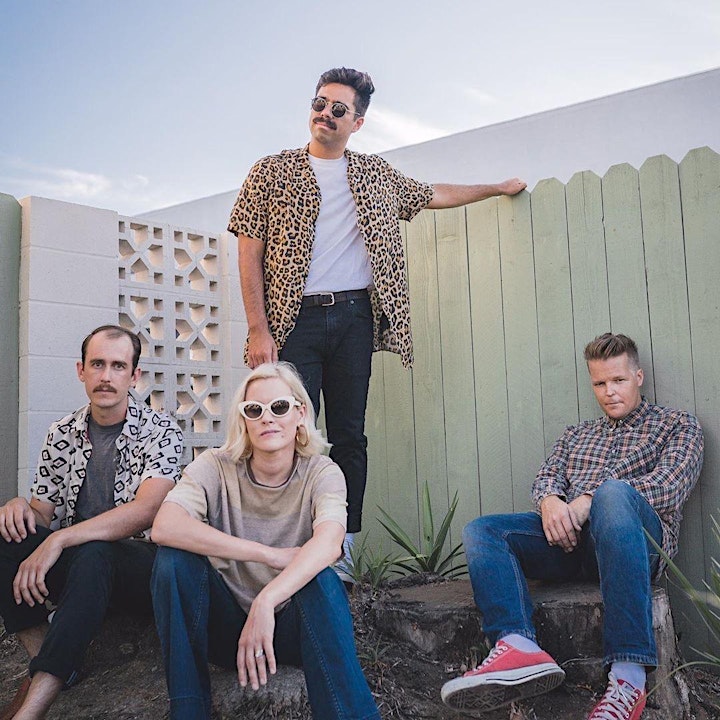 Venue Information:
The Wayfarer
843 W. 19th Street
Costa Mesa , CA, 92627