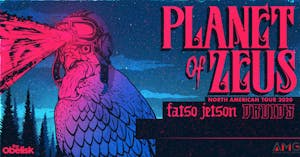 Planet of Zeus
Fatso Jetson, Druids
$10.00
Tickets At The Door
Planet Of Zeus, Fatso Jetson, Druids at The Wayfarer
Planet Of Zeus tour North America for the 1st time ever w/ Fatso Jetson & Druids!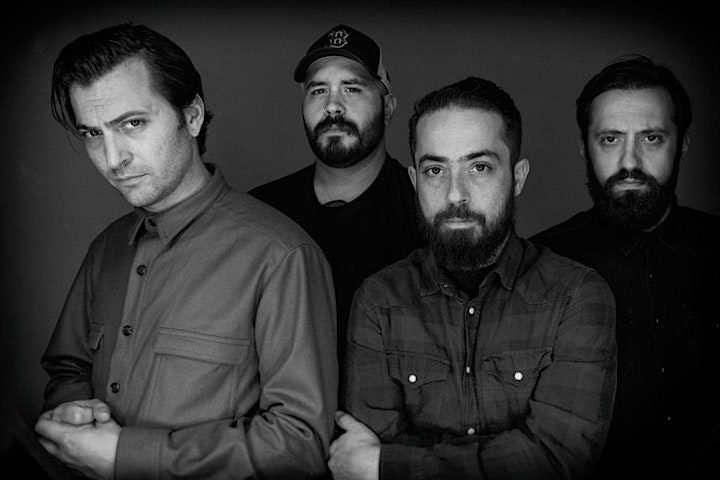 Planet of Zeus are a heavy rock band from Athens, Greece. They have been around since 2000, playing extensively throughout their home country, just about anywhere they could, ranging from house parties to stadiums. Their raw, sincere and constantly evolving live performances have secured them a loyal and hardcore underground following, which exceeds Greece's geographical borders. After 7 consecutive European tours, supporting Clutch at their 2015 Psychic Warfare European tour and several high profile festivals (Graspop, Bloodstock etc), Planet of Zeus played their biggest ever headline show in their hometown, Athens, at the prestigious SNFCC park, to an audience of 8500 people.
Planet of Zeus have released 5 albums. "Eleven the hard way", was released in April 2008, through Casket Music/ Copro Records (UK). The album, although a debut, received great reviews from magazines, such as Metal Hammer and Kerrang and even Bruce Dickinson featured it on his BBC radio show. The sophomore album "Macho Libre", released in May 2011, through B-Otherside Records, was the album, that established the band as a major act in Greece and started creating a European buzz around Planet of Zeus. Since then, their two official music videos, "Leftovers" and "Vanity suit" have become classics. With their third album,"Vigilante"(2014, ihaveadrum records), the band upped the ante and created their own distinct blend of riff heavy, groove laden rock 'n roll. In 2016 they released their fourth album, "Loyal to the Pack" (ihaveadrum records), an album, which at first shocked their fans, with its deep, esoteric lyrics and highly melodic songwriting, but quickly became the band's best selling release. In 2018 they released "Live in Athens" (ihaveadrum records), their first ever live album, which featured a best-of selection of songs, showcased the band's songwriting evolution through the years and managed to capture their undeniable on-stage chemistry.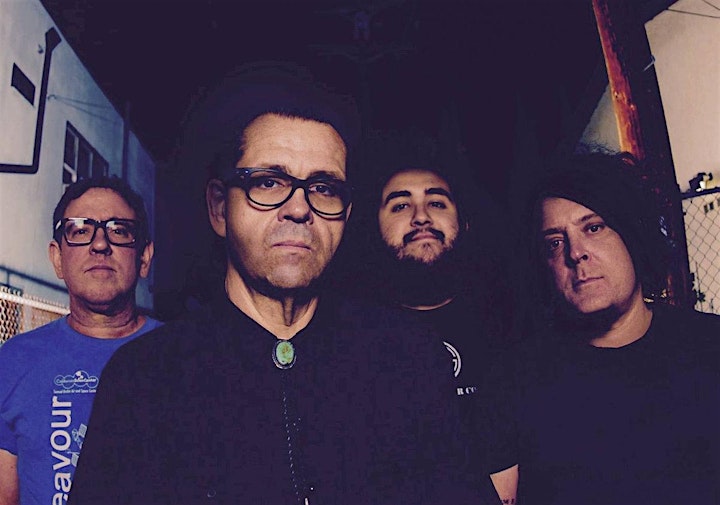 Fatso Jetson is an American desert rock band from Palm Desert, California, formed in 1994 by Yawning Man members Mario Lalli and Larry Lalli, along with Tony Tornay. They are often credited as the fathers of the desert strain of stoner rock later made most famous by their slightly younger neighbors Kyuss and Queens of the Stone Age. While musically similar to some of their stoner brethren, Fatso Jetson incorporate a broader variety of musical influences that includes punk and surf.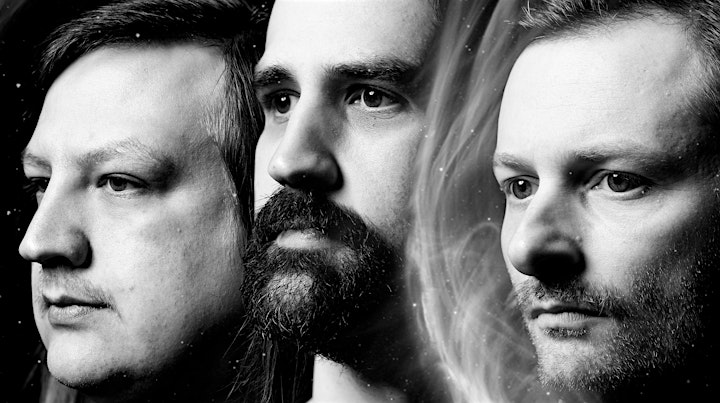 Growing up in the small rural farm towns of Iowa can have an effect on youth coming into their own. For the most part, people tend to stay in their bubbles, work in the towns they grew up in and the world stays as it has been their entire lives.

As young kids, Luke, Keith and Drew would daydream about playing music in front of crowds, much like their idols Metallica and Iron Maiden. Finding others to share this love and longing for musical joy was fleeting for most children, but there was something about this world that stuck for the trio. Long days spent air drumming and shredding on invisible guitars to downloaded Napster rips of 'Ride the Lightning' and 'Enter Sandman' soon transitioned to real instruments, real songs and real audiences.

In 2008, Druids formed out of necessity with hopes of being able to play their brand of heavy riff-laden fuzz and devastation to people beyond their starting point of Pella, Iowa. In a short period of time, they had their first batch of songs, which became 'Pray For Water'. Gaining momentum in the capital city of Des Moines, the band had opportunities to play with several touring acts. They continued to write songs, becoming more complex while pushing their own personal boundaries and abilities to create something new.

'Monument', is a testament to a decade's worth of songwriting chops they have worked hard to hone, crafting more forays into new territory, expounding on their newly stretched skills. As the characters in their songs have become tried, tested, scarred and changed, Druids bare those growing pains of experience in like-kind.

'Monument' promises to be a blistering 30 minutes of the band's most confident work to date, putting in every ounce of hard work and tenacity they could muster.

Venue Information:
The Wayfarer
843 W. 19th Street
Costa Mesa , CA, 92627