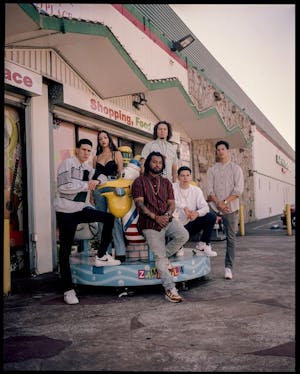 Weapons Of Mass Creation
Made By Crooks, Memory Den
$5.00
Tickets At The Door
Weapons Of Mass Creation, Made By Crooks & Memory Den at The Wayfarer
Blood truly has proven thicker than water with Weapons of Mass Creation, the multifaceted, genre bending band always surprise their listeners when they reveal that of 6 members -- 5 are biological siblings, Bassist / Vocalist "Naps," Pianist / Producer "Crudo," Drummer / MC "Moe Buddah," Guitarist / Vocalist "BrothaLuis," and Vocalist / MC / Femme Fatale "Joules" make up the core of the Franco siblings. Their cousin, MC / Philosopher "Solitude" completes their deadly team. Blending Latin styles with thoughtful rap lyrics, they truly encompass a unique style reminiscent of their different yet complementary personalities. Described by fans as a mix of The Roots and Ozomatli. They sprinkle in influences like Nas and Javier Solis -- topping it off with some Lauryn Hill and Curtis Mayfield -- gracefully weaving in all their experiences through their compositions.
Easily another of the bands noteworthy attributes is their song writers' intellectual and introspective lyrical content. The band's long standing exposure to sociopolitical ideologies feeds the fire of their words and they utilize these ideas while nurturing their musicality to create their original works. They embrace all their intersectional identities of being 1st generation, Latinidad, blackness, womanhood, queerness, and putting these in the forefront of their artistry.
To further the scope of talent that these young artist command, WOMC has been working hard in the past few years to establish a precedent of DIY independence. Each member is multidisciplinary, adding something to the already well oiled machine. In other words everything is created in house, from the logo designs to the t-shirt printing. Have it be the lyrics, the melodies, every single note in production and recording, even mixing and mastering, all done independently!
Within these dynamics WOMC finds themselves quoting revolutionaries like Frantz Fanon and Gloria Anzaldua to cracking jokes while sipping 40 oz. This rawness is reflected within the music, one second taking the listener on a self-reflecting journey and the other dancing the night away to home-cooked cumbias. Together Weapons Of Mass Creation has built a truly revolutionary musical form of resistance for the people.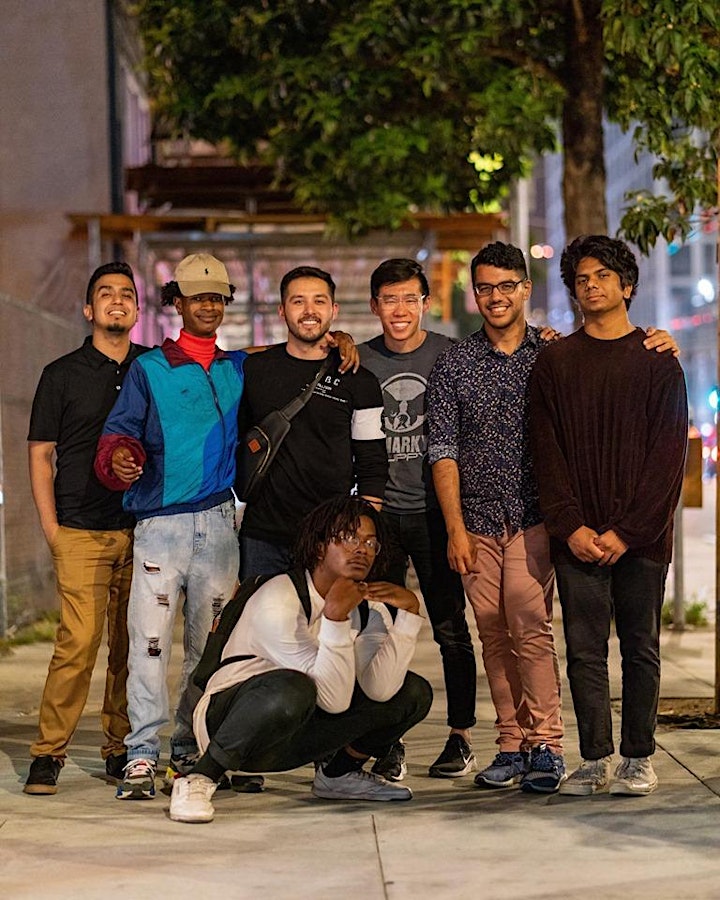 Made By Crooks is that rare artist capable of toeing the line between bravado and sensitivity. The angst that carries his voice coupled with the suppleness of his falsetto paints a dynamic portrait capable of capturing a full spectrum of emotions. Although prone to being a crooner, this Sacramento native utilizes hip hop's crafty pen and gift of storytelling to further illustrate the honest and raw narratives that pervade his compositions.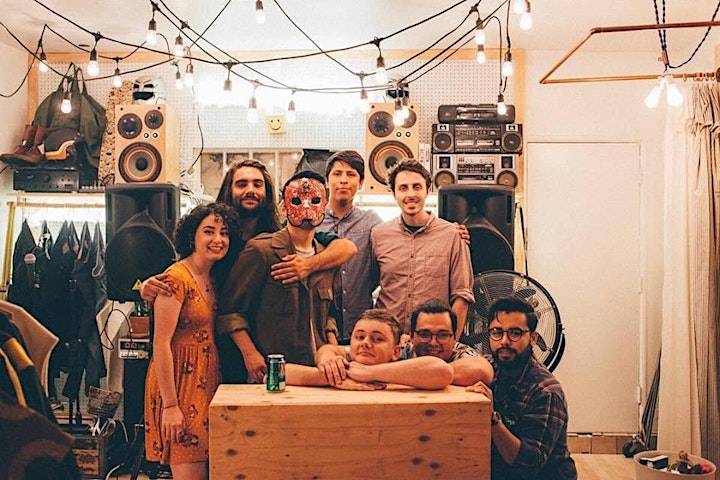 Venue Information:
The Wayfarer
843 W. 19th Street
Costa Mesa , CA, 92627